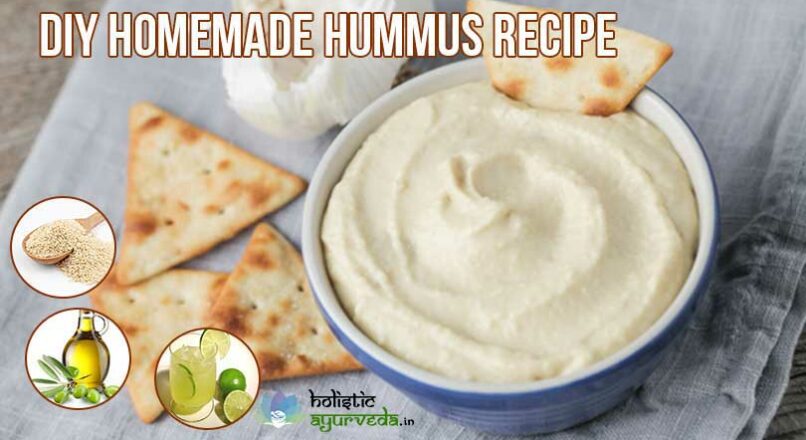 Homemade Hummus Recipe
Homemade Hummus Recipe
Hummus is reckoned by most as the best thing to eat. It may not look very tantalizing by color and appearance but it can certainly make anyone its fan if cooled properly and presented with correct supplements and ingredients. There are two recipes which we have selected, one includes canned ingredient which many may or may not like and another one is for those who want to make hummus from scratch.
Delicious Homemade Hummus Recipe

Chickpeas
Tahini
Virgin olive oil
Lemon juice
Clove of garlic
Black pepper powder
Salt
Take 15 ounces of chickpeas. You will need roughly two cups of drained and cooked chickpeas for this homemade hummus recipe. Collect chickpeas, wash them and cook. Drain the excess water and collect two cups of chickpeas. If you have time and you want to get a really smooth hummus pinch off the skin of chickpeas one by one. You will need tahini. This is a kitchen ingredient which is not so common. Get it from grocery store and do not worry about the size of jar it is available in, its taste makes it very delicious salad dressing.
Purchase sesame tahini for best taste. Collect three tablespoons of sesame tahini and 3 tablespoons of extra virgin olive oil. Collect one and half tablespoon of lemon juice, small clove of garlic, one teaspoon of salt and half teaspoon of finely ground black pepper powder.
To make hummus blend chickpeas first till you get a thick but smooth paste. Add all the ingredients to the blender and blend again for 1 to 3 minutes. Here you are with homemade hummus. Transfer the content to a bowl. To make hummus even tastier add few more spices. You can add smoked paprika, cumin and sumac harissa. If you want to vary this homemade hummus recipe here are few suggestions. Take veggies like eggplant, zucchini and bell peppers. Roast these veggies and add to the hummus. It will give you vegetable-based hummus.
You can also try this recipe by adding three-fourth cup of olives. Blend olives with other spices for a variation. Hummus can be even more delicious and nutritious if you add almonds, walnuts and pine nuts to the blender. You will get a nuttier hummus which is packed with solid nutrition. You can serve any variety of hummus with pita wedges, pita chips or raw vegetables of your choice; prefer tangy veggies to make taste better.
Another homemade hummus recipe is simpler and easier. If you are in a rush and do not mind consuming canned veggies this recipe is just right for you. To prepare hummus using this recipe you will need one clove of garlic and one chopped garlic clove, 19 ounce of garbanzo beans, two tablespoons of tahini, four tablespoons of lemon juice, two tablespoons of extra virgin olive oil, one teaspoon salt and half teaspoon of black pepper powder.
Add all the ingredients to a blender but hold back a tablespoon of garbanzo beans, olive oil and pepper. Blend the ingredients till these for a thick paste. Collect the mixture in a serving bowl and garnish with remaining tablespoon of garbanzo beans, spread olive oil over the top and sprinkle black pepper powder and you have tasty hummus over your eating table.
Now you may or may not know but hummus is excellent spread for sandwiches and bread. It would be good if you use wheat or grain bread instead of white flour one, roast the bread crisp, you can add thin layer of butter or cheese and spread a thick layer of freshly cooked hummus. Prefer to make veggie hummus if you want to eat with sandwiches or bread. In India hummus is eaten with garlic naan. The naan is another variety made by using mix of white and wheat flour with a hint of garlic. The garlic naan has a taste of its own and with any variety of hummus goes very well.
Homemade Hummus Recipe Without Tahini
You can prepare hummus without tahini too. By many it is believed that hummus is not possible without tahini but you can prepare hummus without tahini which will taste as good as the one with it. Take one can of garbanzo beans and other ingredients as mentioned in the recipe. Leave out tahini if you do not want to use it or have any problem with sesame seeds or their varieties. Put garbanzo beans and other ingredients in a blander but hold back the reserved liquid of the beans. Blend all the ingredients and slowly add reserved liquid to get the desired consistency.
It is advisable that you blend the ingredients on a low speed so that content or water does not splash out of the blender. Once you have the content ready transfer it to a serving bowl and garnish with veggies, pita wedges or chips it will taste as good as hummus with tahini. You can also try this recipe with chickpeas cooked at home. Soak chickpeas in water for 7 to 8 hours before you cook them to get smooth hummus.